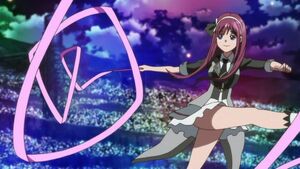 An electric ribbon often used by Yuki Kashiwagi to defend herself and others against DES.
Appearance
[
]
The ribbon appears to be a regular light pink dance ribbon.
Usage
[
]
Yukirin often twirls it around before hitting the opponent. When she attacks, the ribbon shocks the offender into submission.